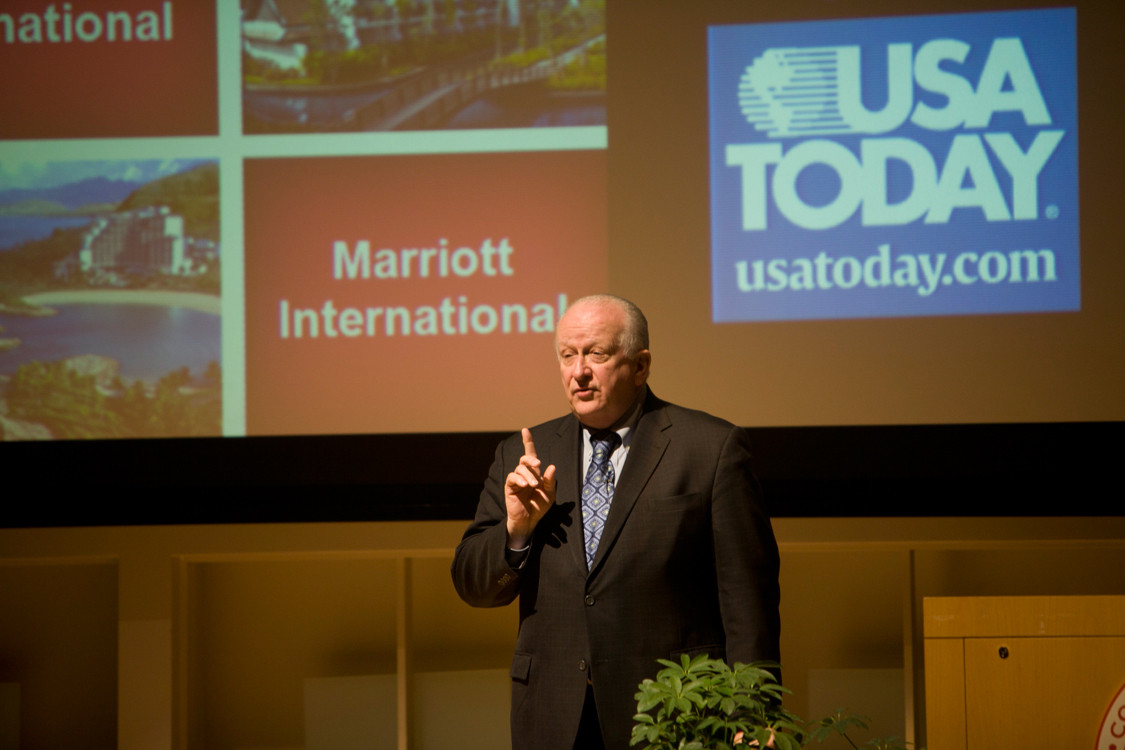 With over 20 years of experience as the President and Managing Director of Marriott International, Edwin Fuller has a passion for sharing his vast amount of professional and personal knowledge with students and business executives.
His warm demeanor and crisp narratives make the material he shares relatable and entertaining. Attendees learn how to build business relationships and deliver profitable results from one of the top business executives as he communicates his wisdom and first-hand experiences.
Click on the links below to watch and listen to samples of Edwin Fuller's speeches and lectures.
Global Hospitality Spotlight- Ed Fuller of Marriott International